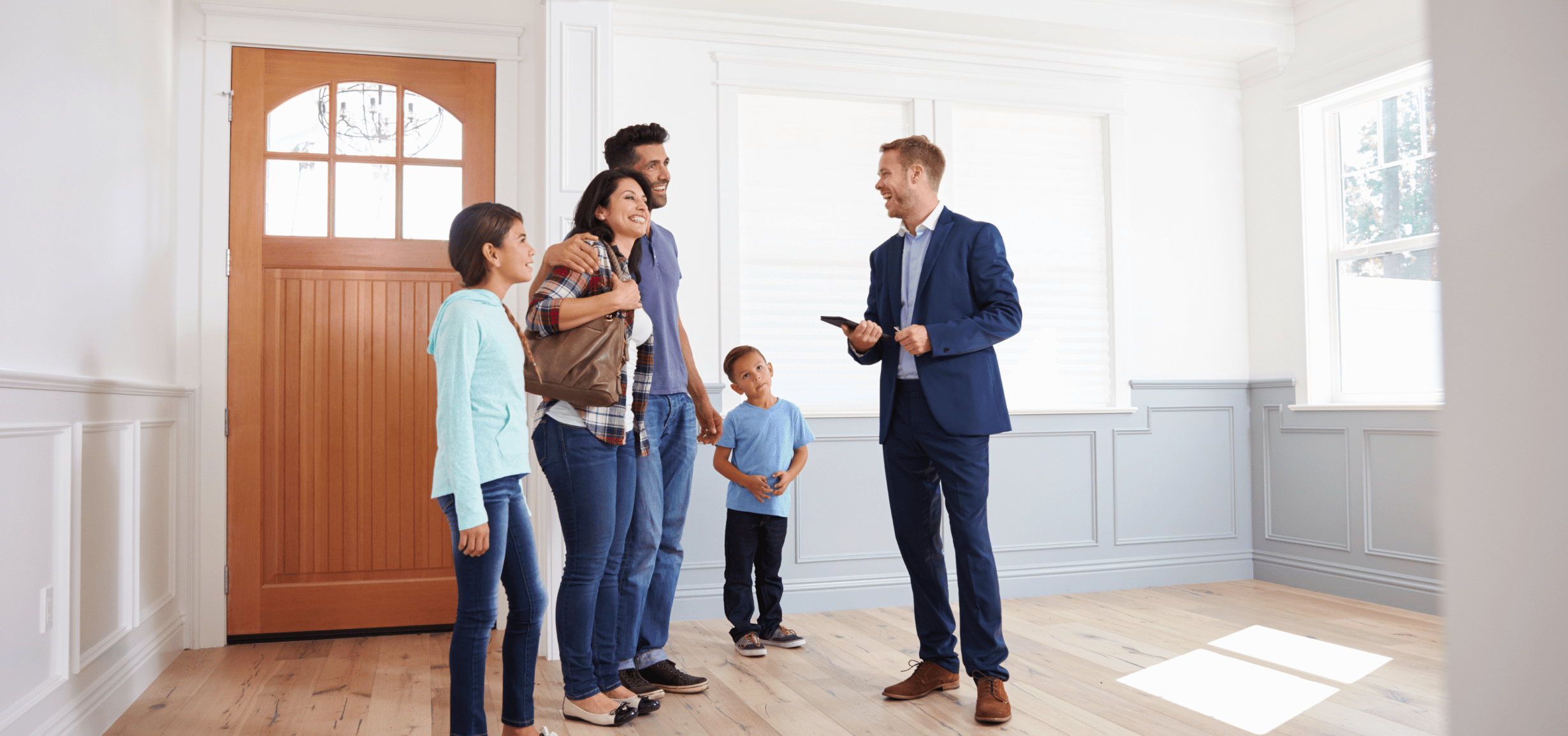 Making Your Dream Home a Reality
Buying a home is a big decision – whether it's your first home or your forever home. There's a lot more to the home-buying process than searching online for the perfect listing that checks all the boxes. The key is being able to shop with both your heart and your head, and knowing how to differentiate between the two. This is why it pays to have an experienced real estate agent in your corner.
Getting Ready to Buy
Before you get caught up in the excitement of searching for the perfect home, consider the following questions: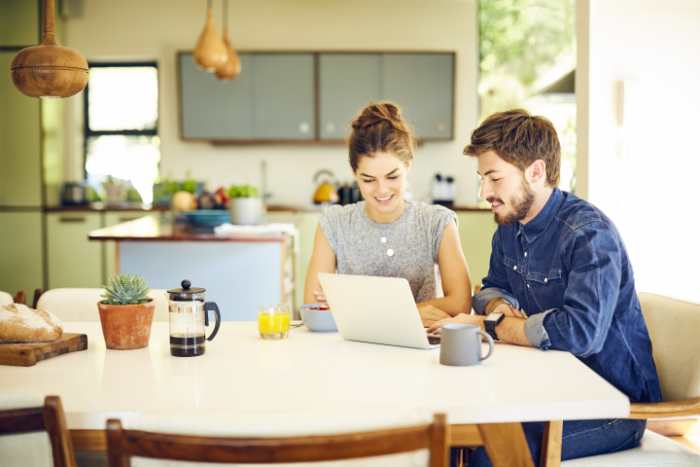 1. How much can you afford?
Crunch the numbers and define your budget. By getting pre-approved for a mortgage in advance, you can go into your home search with a clear understanding of your true affordability, and a competitive edge when it comes to negotiating on an offer.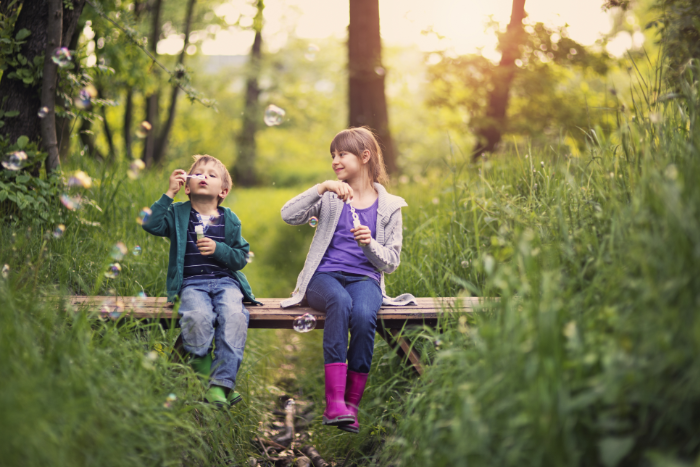 2. Are you set on a specific neighbourhood?
Before you narrow your search down to individual homes, consider what geographical area is best suited for your lifestyle. Keep the convenience factor in mind: how close is it in proximity to the amenities you use regularly?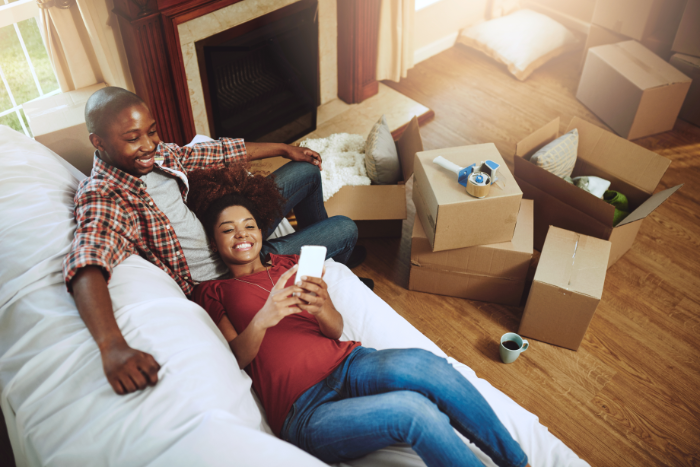 3. What are your must-haves?
Put pen to paper (or pull out your phone) and create a list with three sections: must-haves, preferences, and deal breakers. This will help you gain clarity and you'll refer back to it often when comparing homes.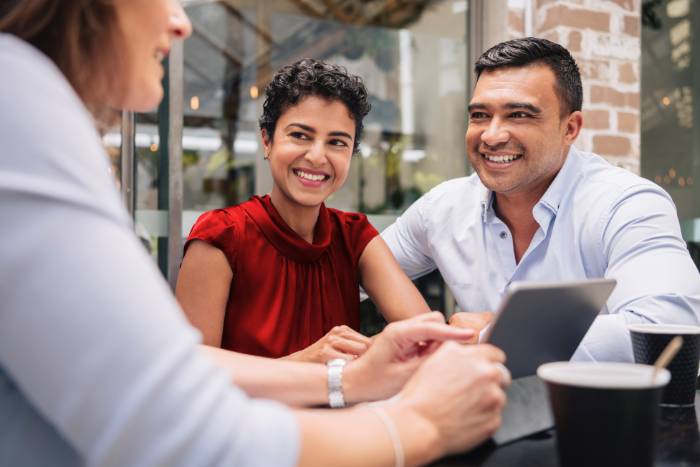 4. Who's on your team?
Having a team of trusted professionals in your corner to offer expert advice and guidance will help ensure you make the best decision for your finances and your future. This is why you want to choose a real estate expert who has your best interests top of mind. Your agent should be able to refer you to other reputable professionals as needed, such as a mortgage specialist, home inspector, and lawyer.
Why Work With Us?
When it comes to buying your perfect home, there are many steps and decisions to navigate along the way. By partnering with us, you can rest assured knowing we will:
Take the time to educate you on your options.
Tailor your search to the homes that best fit your wish list.
Stay ahead of market trends and offer professional advice and guidance.
Connect you with the right professionals and resources.
Help you make the decision that is best suited to your unique goals.
Negotiate on your behalf and put you in an ideal position when making an offer.
Ready to get started? Connect with us and let's talk about your home ownership dreams.
Testimonials
" efficient and knowledgeable "
- Lori Blake
" Karen worked with us for a year as we searched for the house that would check most of our boxes. Working with her we were able to see various houses that came on the market. Over time this helped us revise our "wish list" by finding things that we were firm on wanting and things that we learned we were willing to bend on a bit. Thanks! "
- Deborah Jane Krndija
" Karen was very helpful throughout the buying process and I would highly recommend her "
- Darren Buckle
" Great service, very friendly would recommend very highly to friends and family when buying a home "
- Donovan Dino Rumbolt
" I want to thank you Roberta Primmer for all of your time and effort in helping get us into our new home. You made this whole process much easier than it could have been.Thank you so much 😊 "
- Gursharn singh Dhaliwal
" Very professional and very good to deal with. "
- Laura "Jeannie" Hibbs
" Had a great experience with Royal lepage. I would recommend both Karen and Roberta to anyone looking to buy or sell a home. Thank you both for all your help, greatly appreciate it. "
- Gabriel Flowers
" it was all good "
- William Pilgrim
" Karen was very pleasant, knowledgeable and helpful throughout the process "
- Darren Buckle
" It was great working with Karen and Roberta! Very knowledgeable about the property and the area. Quick responses to questions, via email or text. "
- Christopher Allingham
" Fantastic service. "
- Julia Russell
" Thank u so much i really appreciated what maam Roberta does for me and helping me to get through the house that we got and she is very friendly too.Thank u so much for eveything i love to have u guys in the future too Love u all thanks again "
- Oinam Suresh Singh
" Roberta and Karen were professional and to the point with a welcoming enthusiasm. The sale after undertaking a six month contract left no doubt that I had finally chosen the right one for the job. Thank you both for everything and I will gladly be a word of mouth spokesperson as a testimony to your services. "
- Elvis Sampson
" A uniquely complicated and quick sale was needed - both agents delivered exceptional service and kept all of my concerns at bay. Karen and Roberta were kind, efficient, responsive, and knowledgeable. Little to no disruption during my busy moving period. I highly recommend for any future home seller. "
- Nicholas Gibbs
" Karen was amazing to deal with. When my family and I decided to move back to Goose Bay we contacted Karen as we knew from her the community. Karen took care of us all the way. Even with us living in another province Karen would make multiple trips back and forth to take measurements of various things. Now that's customer service. That is just one of many things she done for us. Thanks Karen "
- Byron Maclean
" Great friendly service. Very accommodating. "
- Kenneth Russell
" Roberta and Karen were always available and were very knowledgeable! The home buying process was pleasurable, right from the initial contact throughout to getting the keys. They were very patient and understanding, worked within our time availability and went out of their way taking care of things and showing their appreciation. Top notch service!! "
- Carla Saunders
" Great service!, really nice to talk to and understand. "
- Effie Grace Best
" We highly recommend royal LePage Turner Realty. Our realtor, Roberta Primmer and Karen Pomeroy were incredibly amazing. Very professional & helpful in this whole process. We thank them from the bottom of our hearts Thank you, Mandy & Anthony "
- Anthony Pottle
" Great doing business with Roberta. Would deal with her again "
- Barry Coates
" Great support and very knowledgeable. Thank you. "
- John William Plowman
" Both Roberta and Karen went above and beyond for myself and my partner while getting our home recently. We had many bumps in the road but they really kept us grounded and very positive. Thanks again Roberta and Karen! "
- Faith Butt
" Best in town. "
- Petar Krndija
" Karen was great to deal with and very helpful with the process of finding a space. "
- Keppel Island Construction & Electrical Inc
" Great service and very helpful. "
- Tammy Hughes
" We worked with Karen, and we always felt that she had us as a priority, all hours of the day. She found us the house that met exactly what we were looking for and helped us through the entire process. At no time was she unable to help and she always relaxed our stress. "
- Kieran Roach
" We had a great experience working with Roberta! She was very knowledgeable and professional with our daughter as she went through her first home search and purchase. We will definitely avail of Roberta's services in the future. Greg & April "
- Greg and April Pike
" Karen Pomeroy was first recommended to us in 2019, when we decided to stay in Happy Valley - Goose bay long term. Karen helped us find a home that met our needs. Through the jigs and the reels, we kept in contact, so we did not hesitate to use Karen again when we embarked on our journey to relocate back to the island, and sell our home. Karen was communicative the entire time, and answered all our questions. She handled the negotiation of buying and then selling the home with ease, and she is very dependable. Karen did everything in her power to sell this home in a crazy market, and ensured the transaction went as smoothly as possible! I highly recommend Karen and her associate, Roberta at Royal LePage - the Dynamic duo! "
- Holly Murray
" Karen really cares about her clients. She worked hard to get us the best price possible for the sale of our house, was always available to answer questions, and made us feel so at ease with the whole process. We highly recommend her and are very thankful for her support and professionalism during the whole residential sale process. Michele & Bryn Wood "
- Michele Wood
" Roberta and Karen were always responsive to any questions I had. They made my house look very attractive in their photos and directed an ideal set of buyers to my door "
- Dr. Ian Harwood
" Karen and Roberta are fantastic!!! They made sure we were comfortable every step of the way and helpful all throughout. As first time home buyer, it was very important to us that we had someone who was patient, trusting, responsive and listens to our wants and needs. Buying a home isn't easy as counting one, two, three. You need to work with someone who are knowledgeable in this field and will ensure you'll get your dream house. Now, we are living in our new home sweet home. Thank you both 😊. We do highly recommend Karen and Roberta if you are looking for a realtor. "
- Digna Ramirez
" After working with another realtor we switched to Royal LePage Turner. Our house had been on the market for a year already and the price had been dropped several times. When we switched to Royal LePage our sold after three weeks! "
- Andrea O'Brien
" I felt well supported. Very knowledgeable and informative. "
- Gisela Becker
" Great realtors with lots of experience 👍 "
- Deon Morris
" Great service. Did 11 video call home tours. I appreciate the honesty as well. "
- Jeffrey Gharib
" Roberta was so helpful to us to organizing viewings for family whilst we lived out of province and helping us set up ones when my husband was able to visit. They went above and beyond to help in a complicated seller situation which we really appreciated as well as being very candid about same during the process "
- Chloe Soroka
" Working with Roberta was so easy! She was available to answer questions when needed and made sure we knew what we were getting into. I would recommend her over and over again! "
- Rebecca Pike
" We are delighted to share our positive experience working with Karen and Roberta who helped us buy our first house. They were incredibly accommodating and down-to-earth, making the process smooth and enjoyable. From the beginning, they took the time to understand our needs, guided us patiently, and demonstrated expert knowledge of the local market. Their professionalism and attention to detail were outstanding. Thanks to their dedication, we are now homeowners, and we highly recommend their services to anyone seeking a seamless and personal home-buying experience. - Kelly and Tyler "
- Kelly Miller
" Great service, very prompt replies. "
- Stephen Rumbolt
" Could not have asked for a more supportive realtor. Friendly, supportive, invested, knowledgeable, thoughtful. Thank you!! "
- Brittany Elliott
" Great to deal with. All communication was detailed so that the need for any questions was essentially eliminated, but any questions had were responded to within a timely manner with a knowledgeable response. "
- Nicholas Cheeseman
" Great friendly service and they were able to help us get our house sold. "
- Darcy Dredge
" The realtor was always available "
- Ann Cooper
" Excellent communication and customer service. 10 out of 10! "
- Amuligak Services and Contracting Ltd.
" Karen and Roberta were very professional and helped meet the needs to make the sale. They were very experienced and helpful to guide the seller and purchaser through the process to reduce any stressors throughout the sale. Thanks for all your assistance. "
- Jodi Clarke
Previous
Next